Expert Show Dog Training in Wellington
Elevating Canine Champions
As a renowned dog psychologist, trainer, and behaviorist in Wellington, Dr. Gail Clark is dedicated to helping you and your companion shine in the world of dog shows. With our personalized approach and extensive expertise, we provide tailored show dog training at K9 Shrink to bring out the best in your furry friend. Take the first step towards transforming your dog into a show champion by scheduling your first session with us today.

Polishing Show Skills
Every show dog has a unique charisma. Our dog psychologist-led training emphasizes grace, agility, and command responsiveness, ensuring your dog shines in the limelight.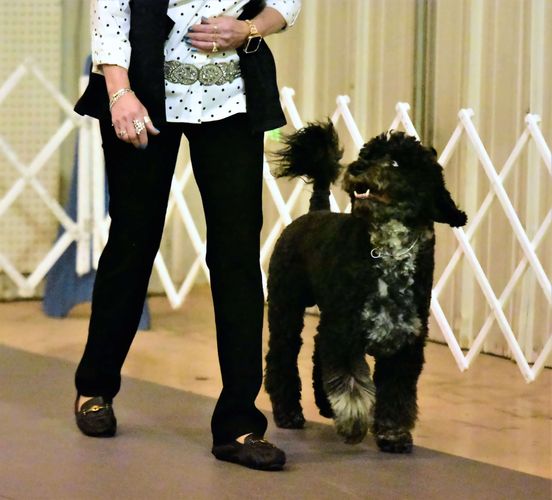 Mastering the Showmanship
While appearance matters, a show dog's behavior is paramount. Our in-depth understanding as dog behaviorists ensures your dog excels in both form and function.
Step into the world of champions. Trust in K9 Shrink, your leading dog trainer in Wellington to help transform your canine into a show-stopping sensation. Book a session today!