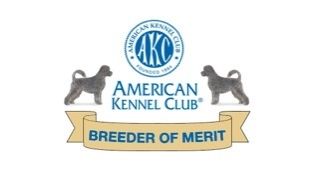 Dr. Clark is an AKC Breeder of Merit
American Kennel Club Breeder of Merit
The Breeder of Merit Program honors breeders/exhibitors' dedication and hard work as they continue to produce healthy, capable, and beautiful dogs.
The foundation of today's AKC, Breeders of Merit have the power to influence, guide, and teach future breeders, exhibitors, and all purebred dog owners.
Or Contact Us Online
Submit the form below to connect with us.